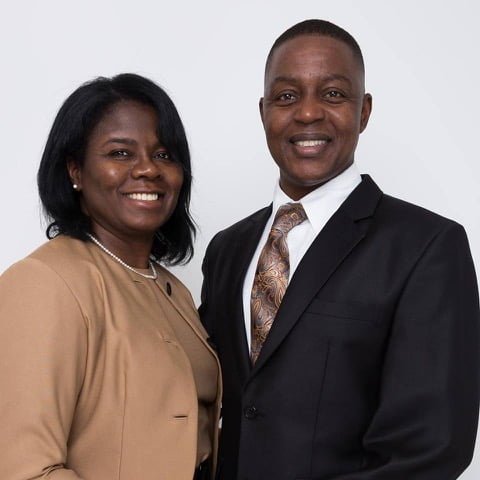 Lead Pastors
Charlie and Kathy Bryant
Bishop Charlie and Kathy Bryant  are Pastors of  Triumphant Family Christian Center (TFCC) in Augusta, GA, which they founded in August 2017.
They  have spent more than 20 years serving in the ministry and Charlie 30 years in the U.S. Army, retiring as a Command Sergeant Major in 2020.
They have ministered to congregations across the United States, Germany, and South Korea. Before starting Triumphant Family Christian Center, they Pastored Culpepper Christian Serviceman Center in South Korea until their departure in 2016. They served as  Lay Ministers,  Men's and Women's Ministry leaders , Youth and Children's Ministry leaders, Marriage Ministry Coordinators. During Pastor Bryant's Deployment to Iraq, he was the Forward Operating Base Loyalty Gospel service Senior Lay Minister to hundreds of soldiers and civilians in the combat zone.
They both are from Tallahassee, Florida. They are  credentialed under the Church of God in Cleveland, Tennessee, she as an Ordained Minister and he as  Ordained Bishop. They both are pursuing a Doctoral Degree in Ministry.
Bishop Bryant  and his wife Kathy have been married for over 30 years, and have three adult children, Quinicka, Charles, Kori a son-n-law, Larry one son-law and a fur baby, Butterscotch.
Admin Pastor
Minister Antonio  Turner
Hits: 359